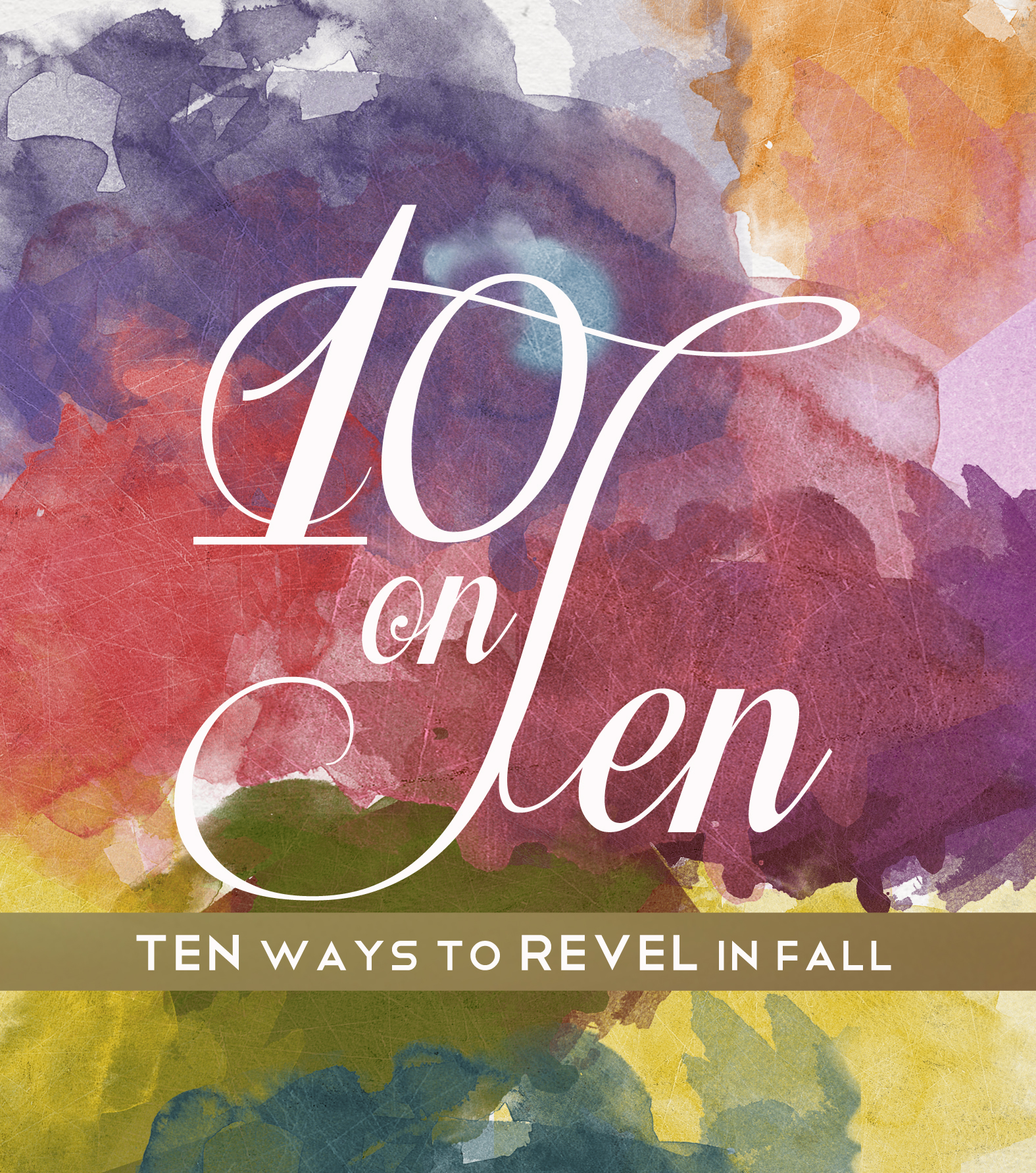 It's time for the random list of 10 on the 10th day, and the 10th month at that!  William Cullen Bryant penned one of my favorite lines about fall: "Autumn… the year's last, loveliest smile."  Soon we will be deep in the hustle and bustle of the holiday season which is its own brand of glorious.  Until then, use this list to inspire you to enjoy autumn to the fullest.  And make sure you keep reading below.  That's where you can get the scoop on a fall-inspired giveaway I put together for you!  Here are 10 ways to REVEL in all of Fall's glory.
Take in the gorgeous colors of autumn on a road trip with your favorites.  One of the most spectacular stretches for a fall drive in Oklahoma is the Talimena National Scenic Byway.
Photo above by Carolyn Fletcher via TravelOK
Football!  Whether you are tailgating for your favorite college team or cheering during Friday Night Lights, there's something exhilarating about crisp air, the roar of the crowd, marching bands, and the crunch of helmets.  Even if you aren't a football fan, the atmosphere is so much fun.  And I heard my alma mater Oklahoma State University was just named as the #2 South's Best Tailgate by Southern Living magazine.
Make one great fall recipe from Pinterest.  You know you've pinned at least 20!
Visit a pumpkin patch, take a hayride, and get lost in a corn maze.  (Make sure your kid doesn't turn around all the helpful markers.  Lola did that once!)  We always enjoy Parkhurst Pumpkin Patch and make a stopover at Pop's along the way.
Make s'mores over a real fire.
Carve pumpkins.  Make it a festive occasion – invite the neighbors over for a carving party in the driveway.  Use the hose to wash away all the mess.
Freshen up your style.  Buy a great new pair of boots or a fantastic scarf.
Leaves, leaves, leaves.  Jump in them, collect them, craft with them.  It's gonna be a while before you see them again.  I'm planning a walk with my kids to gather some beauties for this project I've pinned.
Practice gratitude… every day.  Journal, talk about it at dinner with your family, write thank you notes, pray – get creative and make gratitude more than an abstract thought but a felt and expressed emotion.
Find your signature scent for fall.  A new perfume, a great hand soap, or the yummy candle you vow to burn all season long; cement this fall's memories with it's own delicious smell.  You do know about the scent/memory connection, right?
Capturing all of these memories is super important.  In fact, here are two bonus ways to do just that AND keep the revelry going.
Bonus 1:  Commission your fall portrait session and take advantage of the beautiful weather and scenery.  Call quickly, I'm almost completely booked for 2013.  Only a handful of spots left!
Bonus 2:  Join in the REVEL in Fall Giveaway!  Win this lovely little package.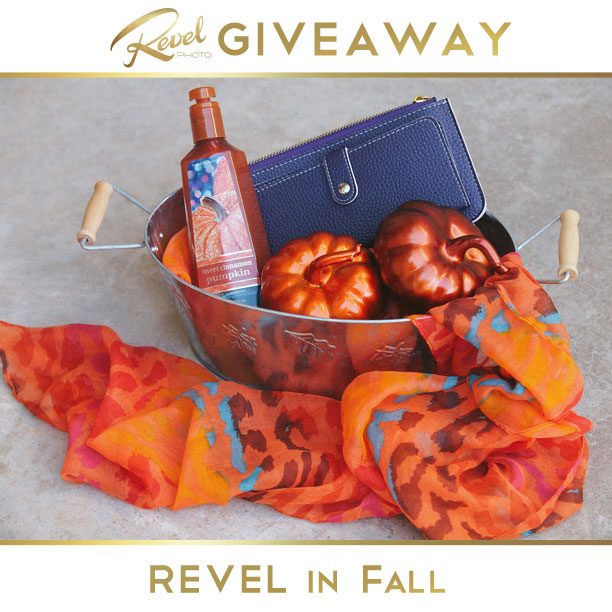 Here's how to enter:
Sign up for news & notes on living gloriously here.
Follow me on Instagram.
Upload your shots of how you

REVEL in Fall

to Instagram and use both hashtags #REVELinFall and #REVELphoto.
Each image counts as an entry and may be featured on the REVELphoto blog, Facebook, or my Instagram.  Entries will be gathered and a winner chosen at random.  Contest ends November 1st. That means you have lots of opportunities to enter AND you can get all those great Halloween shots in there!
To Making Memories & Fall Festivities,
M