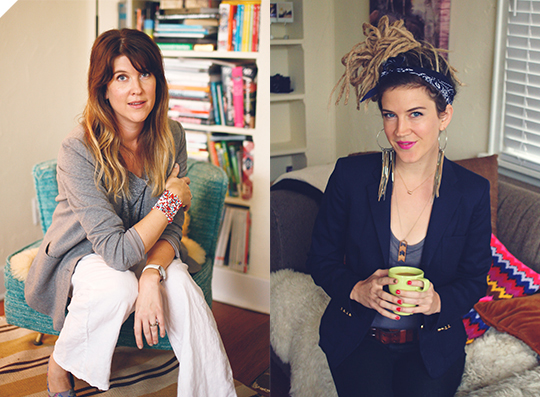 (Disclaimer: Grab your favorite drink because this one is a bit long.)
It's funny.  In all my years of working with creatives and mentoring/coaching them, you would think I had taught myself how to get unstuck.  But when the rubber meets the road, I really want to be more like Sally Field beaming, "You like me, you really like me!" than "I give you permission to not like me or my work."  Yes, that was my big aha! moment of the day.
Let me back up…
Some of you who knew me pre-REVEL know that Randy & I spent many years running Spindrift Creative.  We worked with businesses and churches on their branding, design, web presence, copywriting, events, and more.  But we also worked with creative artists and entrepreneurs through what we called the Creative Development Experience.  I started having babies, Randy was given some great career opportunities, and it felt like we were leaving Spindrift behind,  at least for a while.  While Randy's star was rising as a Mad Man, I couldn't escape the creative itch. What started out as plans for a blog or possible online-mag on Oklahoma life, arts, and culture took a crazy turn when Randy started booking me for photography jobs.  Before I knew it, I was in love with photographing people.
Skip forward…
I'm following Kathleen's blog because a friend introduced me, when I catch that she is joining forces with her sister to begin Braid Creative.  I'm intrigued, follow over, and fall in love.  And of course, I point Randy that direction and we marvel over how well they do what they do, how razor sharp they are, and say "Hallelujah!" and "Amen!" a whole lot. I'm a process girl and love self-helpy exercises that extract truth and the bottom line. These ladies have a fantastic grasp of their method and have crafted targeted exercises that do exactly that.  I'm hooked.
Skip even further ahead…
Braid begins to offer E-courses for creatives.  With my creative experience and after spending $$$$ on business tools, books, and CreativeLIVE courses in the last year; I wrestle with laying down more cash for education.  Especially when I am pretty sure that I'm just procrastinating the hustle and stuck on more deep-seated issues.  But I'm hooked and I decide to sign up for the Personal Branding E-course.  I gobble up the exercises and feel refreshed and excited but still feel like I don't have the energy to jump the hurdle.
Around that time, Kathleen writes this post about the importance of permission givers in your creative journey.  Holy cow did it resonate with me!  I had made my life about being a permission giver to others, but it didn't seem authentic to do so for myself.  The crazy thing is I am married to someone who I admire as a creative powerhouse with incredible taste; but his amazing support and belief is required, right?
Finally to the workshop…


Images via Braid Creative
I signed up for the Braid workshop even though I had taken the similar E-course because I obviously had not put the coursework into action.  I also felt like being with other creatives, especially Tara & Kathleen, could give me the energy I need to push myself out of this rut.
On Friday night, I had a bit of weirdness feeling like the stalker about to come out of the woodwork.  (I even asked Kathleen if it felt weird that people knew so much about her when she didn't know them from Adam.)  But meeting for breakfast at Kitchen 324 allowed everyone to meet and get comfortable before diving into the vulnerability that accompanies your work.  And I was excited to meet Lisa from Elembee who I had recently started following.
We moved over to LEVEL and Kathleen began by exploring the marriage of your personality into your brand.  During this session she conversed with one of the creatives about turning off potential clients and said something like, "Say there are five who are turned off.  Would you want to work with them anyways?"  Even though I know it is disastrous to work with clients who don't get you, inside I screamed, "Yes!  I want everyone to love me and my work!"  Within a few seconds I heard as though the voice of heaven had spoken to me, "You want permission, but what you really need is to give people permission to not like you or your work."  Whoa!  I found it hard to pay attention the next few minutes as I had to grapple with what that would really mean.  I'm gonna need some accountability on this one, folks.
Kathleen led us in an exercise that helped us hone in on our personal brand.  Tara helped decipher it so that we could see aspects of ourselves that we need to employ to further us on our way.  That's kind of a mouthful, which is fitting since it needs to be chewed on.
After lunch, Tara talked about selling what we do.  The big takeaway was to 1.) Stop pleasing and shouting and 2.) Start sharing your process.  Then we did another exercise that was eye-opening, a bit of a painful look in the mirror with how much I have put off the work I know I need to be doing, and empowering all at the same time.
They say Kathleen is the sparkly one, the personality, but she is also brilliant in her intelligence.  However, don't mistake Tara's comfort with letting Kathleen shine as dullness. Tara is razor sharp.  She is like a surgeon cutting right to the matter with ideas and correction for your course.  Yet she is so diplomatic about it that there's no need for defensiveness.
The day held a lot of interaction which allowed for getting to know the other creatives and learn from their journeys.  Ultimately, the workshop was more than worth the investment.  I left with more exercises to employ, new friends, plenty of encouragement, and a bit more bravery.  My only regret is that it was over too soon.  I'm sure I will be sharing more as I work through the homework and as I introduce you to some of the creatives I met.  A big thank you to Tara, Kathleen, and Kristin for a fantastic and challenging day.
What this means for REVEL...
My life-long battle has been trying to please everyone.  I know that is a ridiculous notion for the sheer impossibility of it.  And yet it has been a hurdle to hurling myself into the work I really want to do.  It has impeded my desire to create valued work that people recognize as the art of portraiture and not simply as family pictures.  If I am truly honest it goes so much deeper into every aspect of how I live my life.  But I am starting in this one place, with my work.
My style may not be for everyone; but if the following statement resonates with you, we should create some magic together.  And if not, I give you permission to not like me or my work and I will not hold it against you.  But I might think you're crazy. *wink*
You want to live your life with style and passion.
You're creative, thoughtful, adventurous, and
you love wholeheartedly.  You want your one wild
and glorious life to make a difference.
You're drawn to art, fashion, music, and literature
because you crave beauty and meaning.  And when
you find something or someone you love,
you want to shout it from the rooftops.
It's undeniable.
You are glorious,
so REVEL in all your Glory!
To Bravery & Revelry,
M