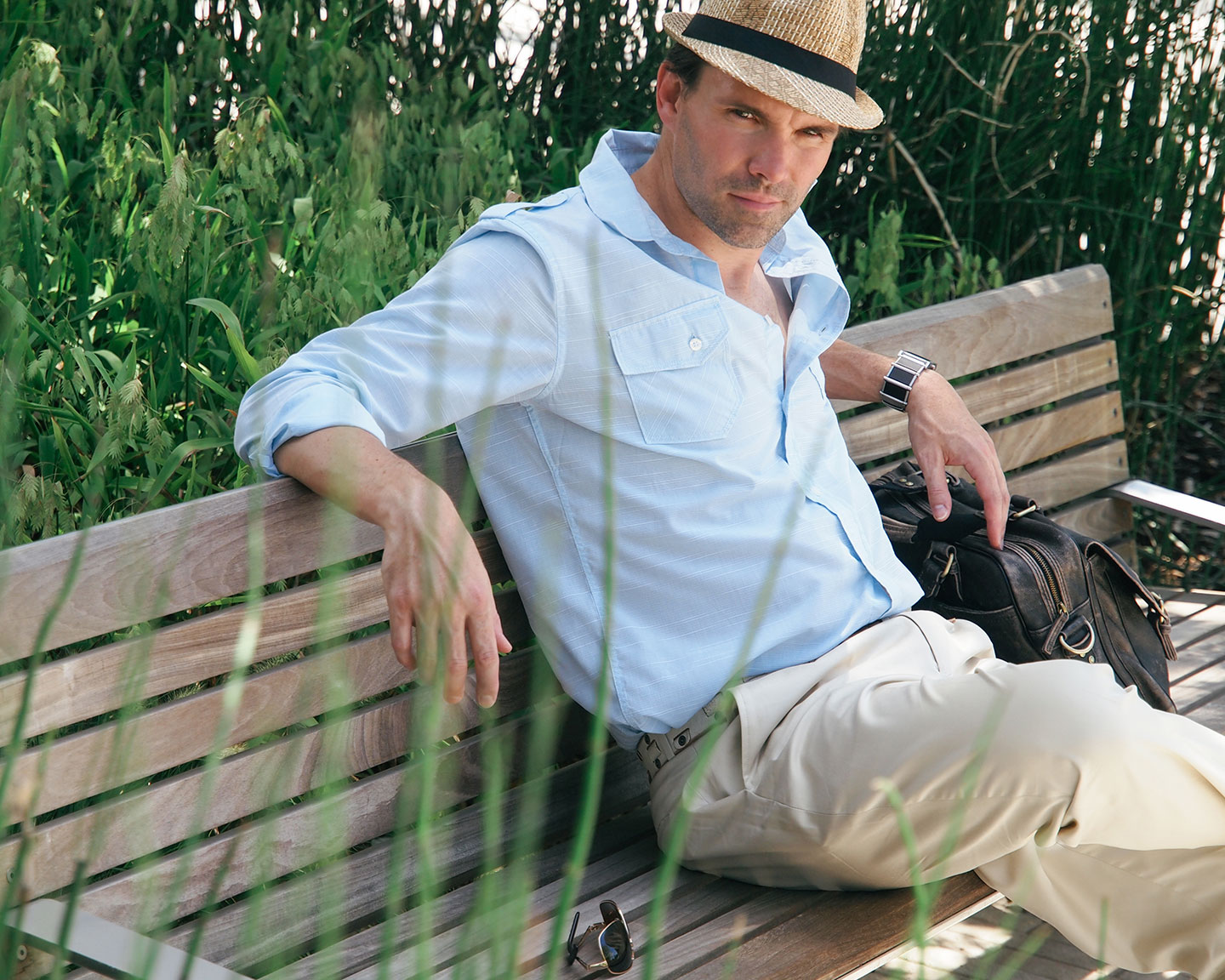 I told you about my mission to document the love of my life on his last birthday.  We spent some time at the Boathouse District of the Oklahoma River and photographed some gorgeous (read ultra HOT) images that could feel at home in GQ.  You can see them here and here. We then moved on to the Myriad Botanical Gardens to capture a concept that hints more at the depths of who he is.  Many years ago, he gave me a book of poetry for my birthday when he took me out on a picnic.  A heavy rain began and we ended up dining in the car.  He then laid the back seats down, spread out the blanket he brought, and read to me out of the book while rain beat the car windows.  That is when this became my favorite piece of poetry.
"In this world love has no color yet how deeply my body is stained by yours."                           
     – Izumi Shikibu, Diaries of Court Ladies of Old Japan
Now, he sports a tattoo on his right arm that simply says, "Stained."  Our love may be imperfect, but it is certainly glorious.

To birthdays & poetry,
M